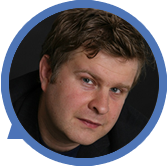 My name is Alasdair Inglis. I'm the founder and MD of Grow and my company has been featured in publications like City AM and the Guardian to name just a few.
As the British Library's resident marketing expert I have taught marketing to more than a thousand business owners and I have taught on the world renowned Goldman Sachs 10,000 Small Businesses programme in partnership with UCL.
My team and I run monthly Online Marketing Masterclasses in partnership with the British Library as well as other UK universities such as Kingston and Royal Holloway.
I've also worked with over 150 fast-growth businesses. If you want to achieve results like the ones below, click here to find out more about working with me.
Over the last 12 years we have worked with hundreds of small business owners ranging from 1-man bands to companies turning over 6 figures to tens of millions. Using our proprietary marketing system we have helped our clients transform their marketing and increase their profits.
For example some years ago I worked with the Phone Co-op. Their strategic partner marketing was in need of improvement. Within just a short few months we developed an untapped revenue stream that has resulted in additional revenue in excess of £289,000, which increases year on year.
We also worked with Matt Morgan, MD of Moonshine Media, a digital agency who were struggling to manage their new business development. In only 3 sessions the new business development plan we created increased sales by £25,000.
Dave Woods of All Clean Services wanted to expand his business and knew that his marketing could be improved. Grow helped him increase new business enquiries by 27% and convert 20% more of these quotes.
We added £200,000 to his turnover.
If you happen to know of any small business owners who could benefit from results like Dave, Matt or the Phone Co-op, please download my free report.
Happy Marketing,