Increase your turnover from £214,000 to £608,000 and stop spending time and money on marketing that's not working.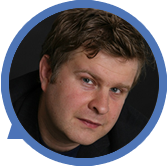 Disclaimer: Results vary. Every business is different, so we can't promise you'll have the same results! You can read client success stories on our marketing consultancy testimonials page.
Is Marketing Your Achilles' Heel?
Your business already does a great job of looking after your customers. However, delivering a great product or service doesn't guarantee ongoing success.
Finding the right marketing strategy for your business is what really makes a difference in the long-term.
Not focusing on the marketing actions that WILL grow your business in the future is a risk you shouldn't take. It's vital that you read blogs, attend workshops and watch videos to keep up-to-date with the latest changes in marketing.
But do you have the time?
We know how easy it is to get caught up in the day-to-day running of your business.
Being able to build a marketing knowledge then put it into a plan that will double your turnover is no quick, simple task.
The other killer problem is how fast the rules of the game change. Every month, Google, SEO and Facebook have game changing updates that are impossible to keep up with.
Scattergun Marketing Won't Get You Great Results
Surgeons live with "a personal graveyard" of operations they've performed where the patient dies. With scattergun marketing, you'll have a graveyard of marketing strategies you've tried and that have failed.
Or you simply don't try new marketing methods because you're overwhelmed by all the options or you're scared to fail.
Whatever your reason, if you're committed to business growth, you must accept the things you're not great at.
What Is the Fastest Way to Grow Your Business?
There are 3 ways to develop your marketing skills and knowledge. Which one will grow your business the fastest?
1. Reading business books and blogs, watching videos, listening to audio-books or podcasts, and implementing what you've learnt.
2. Attending workshops, webinars and taking online training.
3. Getting 1-1 support from the right person.
Choosing The Right Marketing Consultancy
To double your business turnover fast and efficiently, you must choose the right expert for your business needs.
A friend of Grow runs two multi-million pound businesses. She could easily rest on her laurels and be happy with her success. However, she always works with a business mentor.
The right marketing consultancy:
Helps you grow your business fast.
Stops you from making costly mistakes that could have been easily avoided.
Knows the real value of your time as an entrepreneur.
Understands that you must always delegate more and spend the extra time working on your business, rather than in the business.
Allows you to regularly bounce ideas and be accountable to someone. We know that running a business can be lonely because there are lots of things that you can't discuss with your team or business partner.
Make sure you focus on doing the right things at all time.
Think about it.
Did the Olympic medal winner do it without a coach?
It's unthinkable that an elite athlete wouldn't have a coach.
Every great athlete has a sports coach. Some entrepreneurs think that asking for help is considered a failure. It's not! Asking for help is a sign of smart thinking.
Eric Schmidt, chairman and CEO of Google said the best business advice he ever got was to "get a business coach."
If a chat is too much, too soon, don't be afraid to check us out first.
Come to a marketing workshop with Grow's MD, Alasdair Inglis, read our blog that gets 10,000 visitors a month or look at our clients testimonials.
We always recommend doing due diligence… would you get married after your first date?
9 Reasons Why Alasdair Inglis, MD of Grow Knows What He's Talking About
As MD of Grow and lead consultant, Alasdair has worked with over 150 fast growth b2b and b2c businesses from every sector.
12 years in the trenches of experience means that he has seen what works and what doesn't.
Alasdair has mentored the UK's top start-ups at Idea London, a Cisco backed tech accelerator.
Alasdair is the Marketing Expert in Residence at The British Library, a position previously held by the late Dame Anita Roddick.
Grow is a workshop partner of The British Library Business and IP Centre.
Alasdair has delivered marketing workshops to thousands of entrepreneurs.
Alasdair has also taught marketing on The Goldman Sachs 10,000 Small Businesses programme at UCL – the best small business programme in the world.
Alasdair teaches the UK's fastest growing social entrepreneurs at The School for Social Entrepreneurs.
Grow has been featured in The Guardian and City AM, and its weekly marketing blog is read by thousands of business owners every month.
Grow's marketing consultancy gets remarkable results:
How Much Value Will I Get from Working with Alasdair?
Grow's MD, Alasdair Inglis has spent 12 years working at the coal face of small business marketing.
As well as a business degree with marketing from Sheffield Hallam University, Alasdair has spent almost six figures on training, mentoring, and online courses.
Add to that the experience of working with 150 fast growth businesses and teaching thousands of people, you get a rare combination of in the trenches business experience, results and a lifetime's commitment to studying what marketing works for small businesses.
To develop these skills would cost hundreds of thousands, but more importantly they would take 5 years plus to learn, test, fail and try again!
Add to this: the money you'll save from stopping to use marketing that brings in a negative return-on-investment.
FAQs:
What happens during the 30 minute chat?
Alasdair will ask you some questions to understand your business ambitions, your background and your marketing challenges. The purpose of the call is to see if we're a match to work together – which we may or may not be. We only want to work with people when we feel we can at least double their turnover. We hope you feel the same way!
What will I get from the call?
We know your time is valuable so we've included some additional bonuses. During your call, you will receive 3 actionable ideas that you can implement immediately. Plus we'll send you a 50% discount to Grow's marketing workshops along with a copy of Grow's marketing action planner – an excel action plan that guarantees that your marketing To Do's get tracked and implemented.
Isn't it just going to be a glorified sales call?
Absolutely not! You will finish the call with actionable items you can use on your own.
What happens after the 30 minute call?
If you're interested in going deeper, Alasdair will let you know the next step at the end of the consultation. You may be given the option to meet Alasdair for a paid 2-hour Strategic Marketing Session that takes place at The British library Business and IP centre. This session is stand-alone and comes with a 100% money-back guarantee if you are not delighted.
Do I need to prepare anything before the call?
You don't need to prepare anything. Over the years, we've developed questions that quickly get to the heart of your business situation and where your vision is.
Do you have experience in my industry?
Alasdair has a vast range of experience with all kinds of companies, b2b and b2c. You can see this from our marketing consultancy testimonials. Alasdair also runs an eCommerce business.
Will you just give me generic advice?
We never give generic advice because no two businesses are the same. What's more interesting is that businesses that are apparently entirely different and serve entirely different markets will often have very similar marketing issues challenges.
Are you an agency and will you implement my marketing for me?
We're a marketing consultancy not a marketing agency and we never implement projects for our clients. However, we have a network of recommended experts in everything from Google PPC and analytics to WordPress landing page design. We regularly advise our clients where to hire great people.